LGX Market Study
Linking gender and finance: An overview of the gender-focused bond market
Although a relatively new area of the sustainable finance market, this study takes you on a journey through the gender-focused bond market, the issuers that are financing a more gender equal tomorrow and provides suggestions on what can be done to propel the market forward.
What's inside?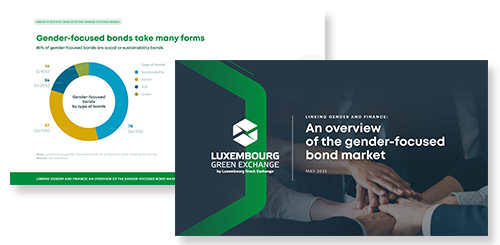 Analysis of 169 gender-focused bonds
Powered by the LGX DataHub, the study analyses the 169 outstanding gender-focused bonds on the market as of February 2023.
A snapshot of the market
Illustrates how these bonds help link gender and finance in today's economy to advance gender equality and women's empowerment.
Recommendations to move forward
Discover suggestions offered on how issuers can contribute to scaling up gender finance and why achieving gender equality is not just beneficial for women, but for the entire world.
Our commitment to gender finance
Find out more about how we've joined forces with UN Women to advance sustainable debt for gender equality and promote gender lens investing.
Ready to learn even more about gender finance?
As part of our commitment to advance gender equality through finance, the LGX Academy now has a new course completely dedicated to gender finance. Get a deeper understanding of the gender-focused bond market and sign up for our upcoming session today!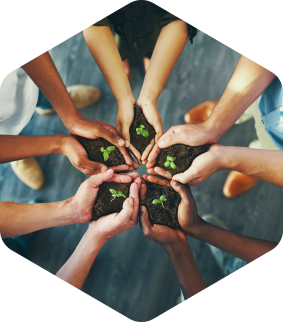 Contact our experts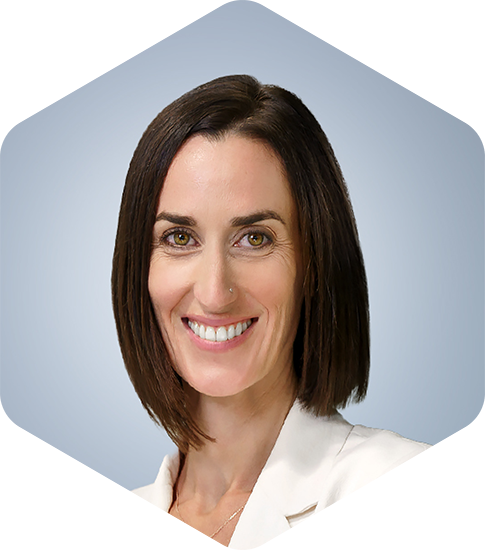 Laetitia Hamon
Head of Sustainable Finance
Vitaline Copay
Market Intelligence Manager