LGX Assistance Services
Expert assistance on your sustainable bond issuance and reporting journey
The road towards issuing a sustainable security may seem daunting, but with our expert LGX Assistance Services, we help you navigate the entire bond issuance and reporting journey with confidence.
Helping you exceed best market practices and standards
The sustainable bond issuance process can seem like a challenge, especially if you are a new issuer who does not yet have the expertise or resources available to manage the process on your own. Changing market conditions and sectoral differences mean that international and local standards and disclosure requirements are constantly evolving. With the LGX Assistance Services, we help you align your practices with investor expectations, industry best practices and leading market standards.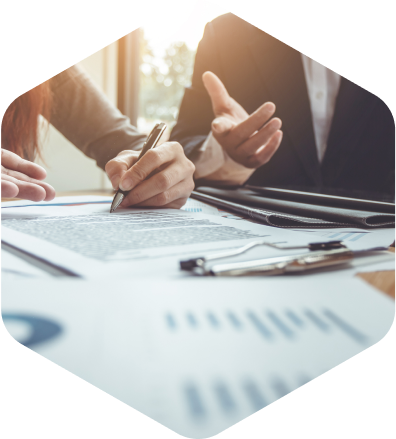 Assisting you with each step of sustainable bond issuance and reporting
We developed LGX Assistance Services as a flexible resource for issuers preparing to dive into sustainable finance in a timely and cost-effective way. In addition to offering hands-on assistance with your sustainable bond issuance journey, our lecturers at the LGX Academy can provide you with tailor-made trainings for employees involved in bringing your sustainable security to the market.
Sustainable finance courses
We can help you raise the knowledge level of your teams by providing tailor-made trainings on the latest developments in the market including products, standards and reporting requirements.
Peer comparison
Our sustainable finance experts have a wealth of experience in the bond issuance process and can provide insights on industry peer comparison and best practices.
Structuring a framework
We provide you with assistance when establishing a solid and ambitious sustainable bond framework in line with leading standards and market best practices.
Expert review of framework
Already have a framework? Our experts can help you review your existing framework an upgrade it to meet best practices in the market, without providing an official opinion.
Post-issuance reporting
Investors increasingly want to know where their money is going, and we can help you establish detailed, solid post-issuance allocation and impact reports so that you can provide the transparency expected by investors.
Why LGX?
As the world's leading platform for sustainable finance, we provide you with privileged and unrestricted access to a comprehensive online database of information and documents on sustainable instruments.
Our sustainable finance experts collect extensive data on large samples of documents every day, making them well-positioned to identify and suggest the best issuance approach and reporting practices for you.
Our LGX Academy lecturers can enrich your sustainability knowledge and give you a deeper understanding of market practices and instruments – they already provide qualitative guidance to issuers and other market participants.