The home of sustainable finance
Recognised by the United Nations for our role in facilitating sustainable investment and reorientating capital flows towards sustainable development, we can help you accelerate your sustainability journey.
EUR 920+ bn
issued through sustainable bonds
Luxembourg Green Exchange (LGX)
Launched by the Luxembourg Stock Exchange (LuxSE) in 2016 to directly contribute to the objectives of the United Nations Sustainable Development Goals and Paris Agreement, LGX is a meeting place for issuers, asset managers and investors from all over the world looking to make a positive impact through sustainable finance.
LGX is the world's first and leading platform dedicated exclusively to sustainable finance which now includes a full suite of sustainability-orientated products and services made up of the LGX Platform, the LGX Academy, LGX DataHub and LGX Assistance Services.
LGX Platform
Making sustainable finance mainstream
Through LGX, we provide a clear and transparent pathway that enables asset owners and asset managers to find sustainable securities and their relevant documentation free of charge on our website. Being the first to translate industry best practices into mandatory requirements for admission on LGX, we set the bar high and aim to encourage issuers to lead by example.
Displaying a sustainable security on LGX
Learn more about how our team of sustainable finance experts evaluates a security's eligibility based on disclosures provided by the issuer.
Green, social & sustainability bonds
Sustainability-linked bonds
Climate Aligned Issuers
Sustainable investment funds
Benefits of LGX
By securing trust, providing data and building capacity, LGX is your answer to the most pressing needs of the sustainable finance industry
Reorientating capital flows
Discover our meeting place for issuers of sustainable debt securities and impact-conscious investors through the world's leading platform for sustainable securities.
Building sustainable finance knowledge capacity
Gain first-hand knowledge of the sustainable finance industry through the LGX Academy and become a certified ESG professional.
Addressing the data gap
Unlock free and unrestricted access to sustainability-related information, including frameworks, external reviews and post-issuance reports, along with data over almost the entire sustainable bond universe via the LGX DataHub.
Assisting your sustainable issuance journey
Get expert assistance all the way from pre- to post-issuance of your sustainable security, with peer comparisons, reviewing sustainability disclosures such as frameworks, and the post-issuance reporting process.
LGX Academy
Upskill your team in sustainable finance
Looking to gain a complete understanding of sustainable finance or simply want to upskill your team on the future of finance? We can provide you with certified courses on various topics ranging from the fundamentals of sustainable finance to the industry's key players and standards, including many case studies analysed by LGX's team of experts.
LGX DataHub
Access complete and comparable sustainability data
Access the full universe of sustainable bonds
With structured sustainability data on close to the entire universe of listed green, social, sustainability and sustainability-linked bonds (GSSS) from all over the world, you have everything you need to explore the sustainable bond universe, all in one place.
LGX Assistance Services
Start your sustainable finance journey with confidence
Wondering how to start your sustainable finance journey? Discover how our team of sustainable finance experts can assist you all the way from pre- to post-issuance of your sustainable security, by providing you with peer comparisons, reviewing your sustainability disclosures such as frameworks, and guiding you through your post-issuance reporting process.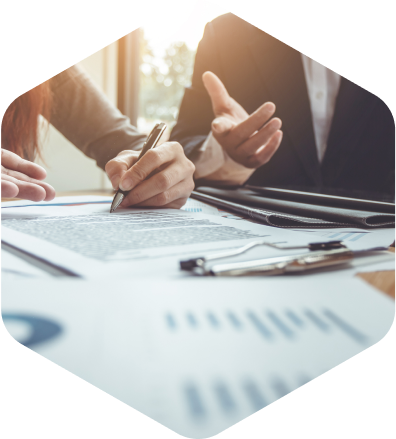 Green Indices
View the sustainable securities that contribute to financing a low-carbon and more sustainable world.
From the blog
China-EU green summit
By Julie Vichi
in
Sustainable finance
•
1min read
•
24 Feb.
Useful links
Navigating sustainable shipping