About us
An exchange unlike any other
Since 1928, the Luxembourg Stock Exchange (LuxSE) has solidified its footprint across the globe and become the world's leading exchange for the listing of international debt securities. As an independent and innovative stock exchange at the heart of Luxembourg's dynamic financial centre, our people are the driving force behind our international success story.
Always in motion
Our company motto of 'Always in motion' means that we are constantly striving to go the extra mile – be it for our people, our clients and partners, or for our industry and the communities in which we operate. LuxSE is much more than an exchange. We are the meeting place for the world's issuers and investors, and champions of sustainable finance through the Luxembourg Green Exchange (LGX), the first and leading platform for sustainable securities. We have made it our mission to transform finance, and work to make finance sustainable by default.
Our Exchange
LuxSE has a unique history marked by excellent leadership and innovative investments. Find out more about our exchange's leadership, shareholders and our corporate investments, which work to improve capital markets through technology.
Careers at LuxSE
Do you want to work at the world's leading exchange for the listing of debt securities? Discover our current job opportunities.
Our Corporate Social Responsibility (CSR)
CSR is an integral part of our overall business strategy and company operations. We have made sustainability our mission, and our CSR strategy is built around 4 pillars: Think People, Think Business. Think Community and Think Planet.
Our values
Innovation, excellence, transparency and commitment – these are the 4 core values that encapsulate the work that we do and the main ingredients of our success story.
Press centre
Catch up on all the latest news and developments from LuxSE and learn about exciting new launches, exceptional listings, evolving market trends, and much more.
Contact our Secretary General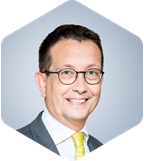 Maurice Bauer
Secretary General to the Board of Directors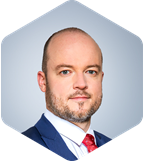 Christian Dohmen
General Counsel
Luxembourg Stock Exchange
35A Boulevard Joseph ll
L-1840 Luxembourg
T: +352 47 79 36 - 1
F: +352 47 32 98